Pale
Walnut-tree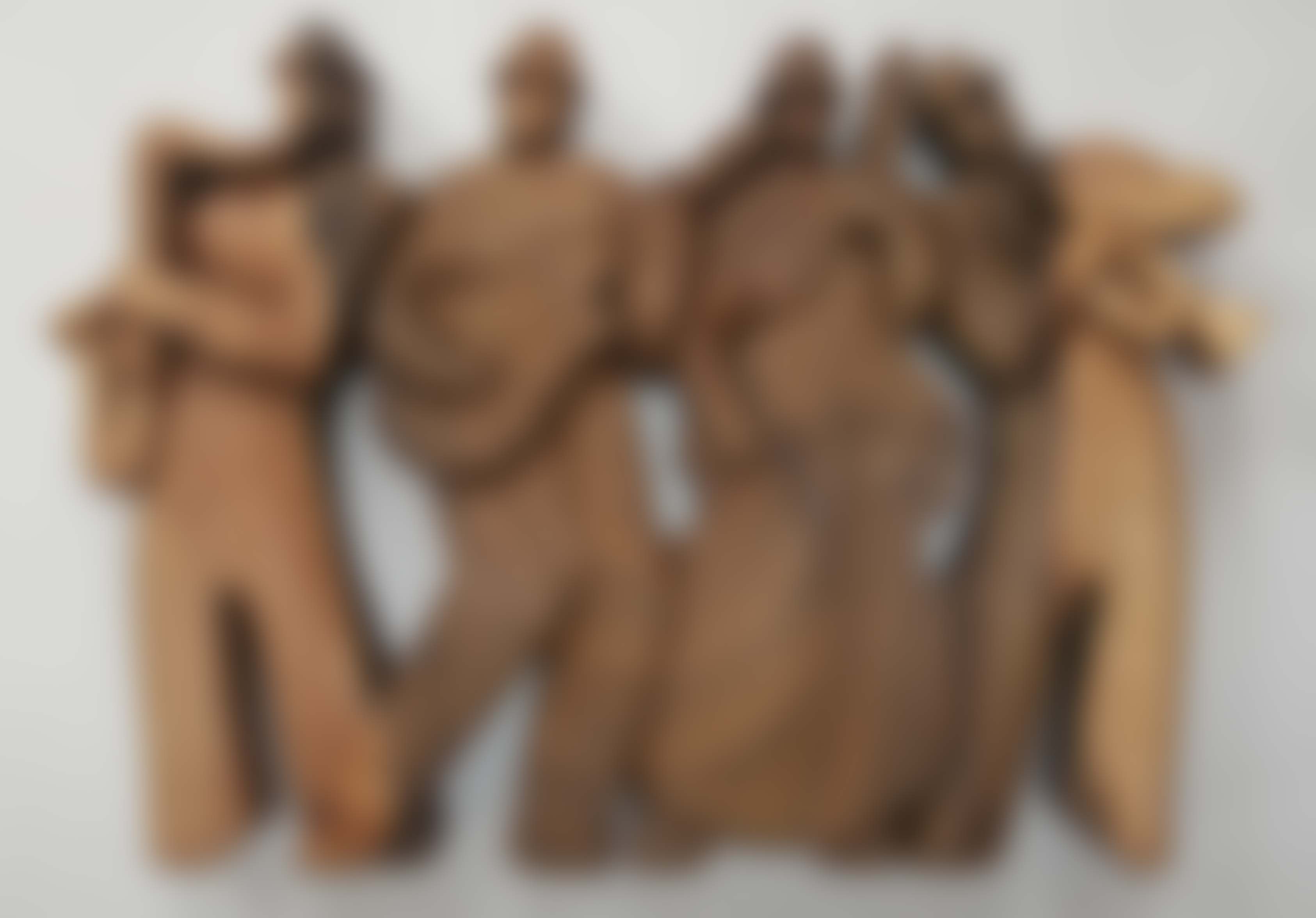 Hand-made wooden sculptures and relief compositions in wood are suitable as presents on various occasions. From presents for various anniversaries and birthdays to presents for companies, organizations, institutions and so on. My works are made of dry fruit wood (cherry-wood, apple tree, nut-tree, pear-tree ...) and the surface is preserved in linseed oil. The colours and grain of wood is purely natural.
Apart from the works that are listed on the website Vincent Bandúr also creates works of art on demand according to requests of customers. Even though the chosen motive, if chosen from the catalogue, is the same, every sculpture or relief composition is an original. It is possible to choose material, size of the piece of art and version:

- both-sided (standing piece of art)
- single-sided (the piece of art can stand or be hung on a wall).
The price of a piece of art depends on the size and the complexity. Prices start at around 40 euros. The date of delivery depends on complexity and quantity of ordered products, but is negotiable. (We ship worldwide.)

Vincent Bandúr also creates wooden hair-slides that are made of high-quality dry fruit wood, as well. The grain of the wood, shape, design and colors of wooden hair-slides vary. Closing mechanism is made in France, available sizes sizes are 5cm, 6cm, 7cm, 8cm and 9cm. The closing mechanism is screwed in the wood with iron screws, which makes the hair-slides last for many years.